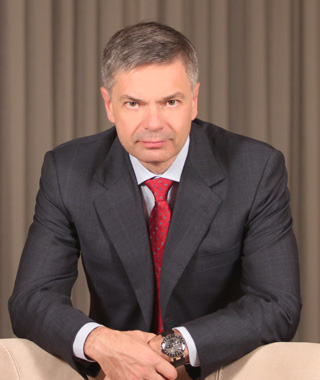 Sergey Shishkarev
http://www.shishkarev.ru/en/
Founder and Head of the Board, Delo Group
President's Statement
Delo Group is a dynamically developing holding company, comprising assets in the transportation and logistics industry. Our geographic footprint is steadily expanding, along with the ever growing number of our clients. We are constantly working to modernize our assets, develop business partnerships and improve our management structures and processes. Having been on the market for over 20 years offering best-in-class services, we aim to maximize the reliability and efficiency of our business. Delo Group considers each joint project and each contract as a new step to further development both for ourselves and for our clients.
Social responsibility is an integral part of our business. The Group invests in related industries, creates jobs, actively participates in local development programs and supports various social projects.
Since its establishment, Delo Group persistently builds up its market share and this helps us to gain good recognition among business circles in Russia and internationally. I highly value Delo Group's solid reputation and am proud to lead its team of like-minded professionals.
When offering cooperation, the Delo Group's team is guided by the values that unite all of us – we work for people. The company combines an innovative and creative approach with a deep appreciation for traditions and opportunities it provides for self-actualization. Together we promote new ideas and a highly productive exchange of best practices and expertise. Continuous self-improvement and search of effective solutions satisfies the basic needs of individuals, enables them to achieve their career development goals and ultimately helps each of us to succeed.
Our Mission
In the modern world of high speed, vast distances and intensive traffic flow our mission is to help each client pave the most efficient routes. We offer a full range of top-class transportation and logistics services with care about our clients and their businesses. We strive to move forward, offering the best business solutions so that the customer could receive cargo and services right on time.
Strategic Goal
Leading positions in the Russian transportation industry, recognition, impeccable business reputation and a high level of employer attractiveness.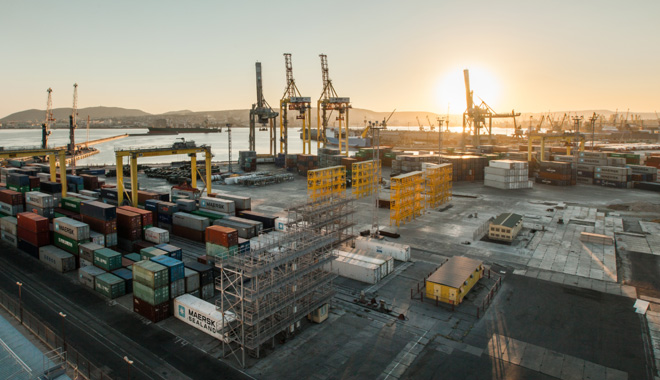 Our Values
Technological effectiveness
We offer services based on the international quality standards.
Customer focus
Targeted customer focus is our competitive advantage and a condition to our work. We always try to exceed clients' expectations.
Striving for excellence
Delo Group supports self-improvement for employees, and considers every cooperation and partnership as a step to a continuous personal and professional development.
Social Responsibility
Delo Group supports social and charity projects aimed at improving social environment of the regions of our presence.
Trust and Openness
We promote respectful attention to each other and we are open for our partners and clients.
Reliability
For over 20 years Delo Group has been providing transportation and logistics services, based on best business models, permanent monitoring and market analysis. This helps us improve business processes and increase the number and the quality of services. Our clients are the largest international companies, our partners can be found almost in every country and our clients – in every part of the world.
Team Spirit
We strive to recruit candidates that share our values of team work: involvement, efficient collaboration and spirit of pioneering. Our team is diverse and unique, every person is a unique personality.